2020-21 School Year Registration
June 26, 2019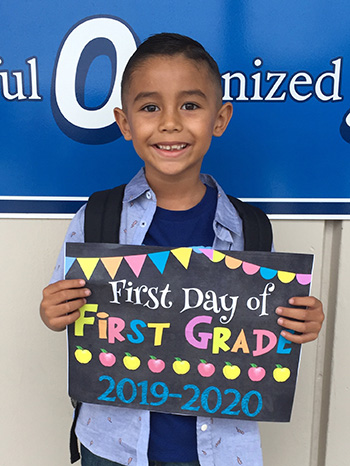 Registration Information for the 2020-21 school year
There are several components of the online registration process for new and returning students: Registration, Bus Transportation, and Free and Reduced Meal Application.
You should complete all parts that apply to your child. Click on the buttons below to begin the process. You will also need to review information in the Resources for Parents below the buttons.
For families new to the District, please click here and follow these instructions:
Step One: Proceed to the appropriate link to complete the online pre-registration form
Step Two: Office staff from the student's home school will contact you to set up an office visit.
At this office visit, you will need to bring the following information:
a) Proof of birth date: must be provided before the child may be admitted. One of the following documents is acceptable: birth certificate, recorder sworn transcript, baptismal certificate, physician statement of birth, passport showing age or other valid proof of birth.
b) Proof of Residence: One of the following documents is acceptable:
* Property Tax Payment Receipt
* Rental property contract, lease, or payment receipt
* Utility service (electric, gas, water) contract, statement, or payment receipts
* Voter Registration
* Pay Stub
* Correspondence from a government agency
* Declaration of residency executed by the parent or legal guardian of a student
c) Immunization records must be originals, stamped by the doctor's office. The school will make a copy to keep on file, with originals returned to the parent. Parents must present proof that the following immunizations have been completed. http://www.shotsforschool.org/k-12/
Step Three: Complete the online AIR New Student Registration Forms by clicking on the button below
For returning families:
If you need assistance with registration, please attend one of our registration assistance events at the following times and locations:
July 21, 2020 – 2:00p-5:00p @ Hansen School, Room 12

July 22, 2020 – 9:00a-12:00p @ Hansen School, Room 12

July 23, 2020 – 2:00p-5:00p @ Twila Reid School, Room 30

July 24, 2020 – 9:00a-12:00p @ Twila Reid School, Room 30
Please be sure to wear a face covering and bring all materials with you. If possible, do not bring children in order to provide necessary space for social distancing.
Resources for Parents:
Step-by-Step Guide for Using Parent Portal to Register
Annual Notification for Parents
Parent/Student Internet Use Policy
Physical Exam Form for First Grade Students
Dental Exam Form for Kindergarten Students (English & Spanish)
Dental Exam Form for Kindergarten Students (Vietnamese)
Grade Level Chart (to help determine which grade to register your child for)
Williams Uniform Complaint Form (Uniform Complaint Procedures contained in Annual Notice)
While every effort is made to keep students in the same classroom for the entire year, enrollment fluctuations may dictate class changes. While parent requests for class changes may be be considered, changes are not made during the students' first two weeks of enrollment in the class.
NOTICE TO PARENTS/GUARDIANS: CALIFORNIA LOCAL EDUCATIONAL AGENCY PROGRAM
The Savanna School District, in cooperation with the California Departments of Health Services and Education, has a program to allow the District to be reimbursed with federal Medicaid dollars for selected health services (such as hearing and vision screenings, health assessments) provided to eligible students at school. In accordance with Local Education Agency rules and guidelines, we are notifying you that eligible student records may be forwarded to the District's billing agency. These records will be forwarded in a confidential manner. Our vendor holds a contract with the District that contains a specific confidentiality clause to ensure information is not disclosed inappropriately; further, our vendor is HIPAA compliant (Federal Health Insurance Portability & Accountability Act). School health services currently provided to all students will not be changed by this program. Students will not be denied services they require to attend school, and parents will never be billed for services by the school district.