Welcome to Cerritos School!
Hello Cheetah families; my name is Lauren Stuart and I am excited to serve as the Cerritos School Principal! At Cerritos School, we believe in giving every child a chance every single day to reach their full academic, social and emotional potential. We believe that parents are important partners in supporting students on their academic journey as they learn to be reflective and engaged learners.
Cerritos is indeed a beautiful and safe place to learn. We continue to improve our newly modernized campus with an Outdoor Learning Center with its beautiful landscaping and shade structure. In addition to the new Outdoor Learning Center, students will get to experience a brand new upper grade playground where they can climb a rock wall and slide down a two story spiral slide. Cerritos provides a safe and secure learning environment with a closed campus and visitor checkpoint. We are truly grateful for the residents of our community for continuing to value and support our students, thank you!
Cerritos School's Response to School Dismissal
In an emergency Board Meeting at 12:30 pm on March 13,2020, the Savanna School District Board of Trustees voted unanimously to dismiss all Savanna Schools to fight the spread of COVID-19. Savanna School District will continue with school dismissal until such time that it is deemed safe for our students to return to school. The district is working closely with state and local authorities, as well as our county partners, throughout this emergency. It is our intention to continue to communicate with local agencies to keep informed of the situation and we will continue to communicate with our community regarding school dismissal. Due to the dynamic nature of the situation, the District will be the single point of communication rather than individual teachers or school sites in order to ensure clear, consistent communication. Updates will be posted on the district homepage.

During school dismissal our teachers are providing our students with a variety of academic opportunities, because we recognize that there are differences within each household. Our teachers work together in grade-level teams to provide a Distance Learning Coversheet with an overview of weekly assignments. In addition, each teacher will reach out to families daily with information regarding assignments, reminders, and to support families in any way possible. Educational materials were distributed to families April 7th. If you were not able to pick up materials for your child on that day, please reach out to your child's teacher for information regarding available materials.
Although we would love nothing more than to see our students and gather together on campus, one of the primary responsibilities of Savanna School District and our school site is the safety of our students, staff, and community. We look forward to the day we can safely re-open schools.
Click here for a message to families and students from Cerritos staff.
Click here for a message of hope from Cerritos School sixth graders
Cerritos School's Instructional Program
Creating engaged and reflective students is our focus here at Cerritos. We do this through the use of technology, STEM (Science, Technology, Engineering and Math), differentiated instruction, and PBIS (Positive Behavior Intervention and Supports). Students visit our Technology Learning Centers weekly.
Cerritos School is a community of caring people whose goal is to create a safe and nurturing environment where students feel included, respected and valued. Our dedicated staff is committed to upholding these expectations by being proactive in addressing student needs and concerns. Our school will continue our work on implementing Positive Behavioral Interventions and Supports (PBIS) to create and maintain a safe and effective learning environment and ensuring that all students have the social skills needed to ensure their success at school and beyond. To do this we will teach, model and expect students to R.O.A.R. – To be Respectful, Organized, Accountable, and Resilient. We expect students to follow the established procedures for the classroom, walkways, restrooms, MPR, lunch area, and playground.
At Cerritos School we take bullying very seriously; so much so that we've developed a policy in this area. To read our Anti-Bullying/Anti-Harassment Policy, please click here. We will continue our student mentoring, and our sixth graders will participate in the Cypress Police Department's P.A.C.E. (Positive Action through Character Education) Program. Cerritos school also uses peer mediators on the playground to help students communicate and solve problems proactively.
We welcome parents at Cerritos School as mentors (Watch D.O.G.s), volunteers (PTA), and partners. Please reach out to me to share your talents, skills or resources with our students.
I'm looking forward to a wonderful year at Cerritos School!
About Cerritos School
Cerritos School is in the Savanna School District which encompasses parts of the cities of Anaheim, Buena Park, Cypress and Stanton. Approximately 500 students attend Cerritos School. The staff at Cerritos School is composed of 21 regular education teachers, 3 special day class teachers, a special education resource teacher and speech therapist, as well as psychologist, counselor, and nursing services. All of the teachers at Cerritos School are fully credentialed by the California Commission on Teacher Credentialing.
Support services at the school include clerical, custodial and maintenance, and special funded school based coordinated program and special education classroom instructional assistants. Student support is also maintained through the Student Intervention Team, a group of teachers who meet to help parents and other teachers with students who may not be progressing academically, socially, or behaviorally.
Cerritos staff members attend inservices and workshops on a regular basis to keep current on exemplary teaching strategies, new curricula, and methods to best assist students in meeting grade-level standards. Cerritos School's strong academic program ensures that the state and district standards are taught in a comprehensive manner. Students participate in a variety of assessments including District benchmark assessments; teacher and publisher assessments; as well as the State Testing and Reporting (STAR) program which includes the SBAC, California Standards Test in Science for fifth grade students, Physical Fitness Testing for fifth grade students, and the English Language Proficiency Assessment for California(ELPAC) for second-language learners.
The Cypress Police Department provides the PACE (Positive Action through Character Education) program for sixth grade students, emphasizing character education and drug abuse resistance.
School Events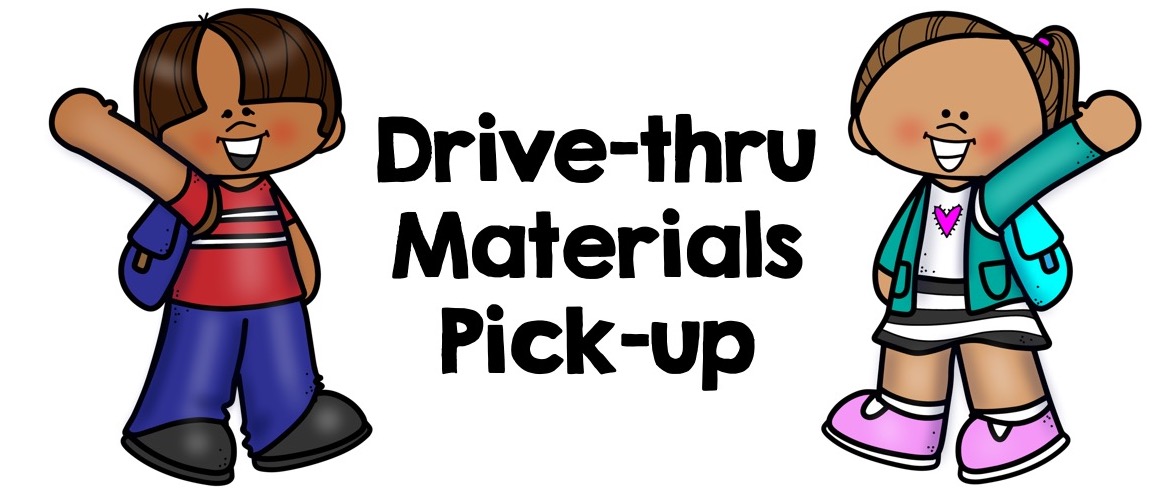 Cerritos School Materials Pick-Up | August 13, 2020 9:15am
3731 Cerritos Avenue; Anaheim 92804