Board Visits Reid School
March 2, 2019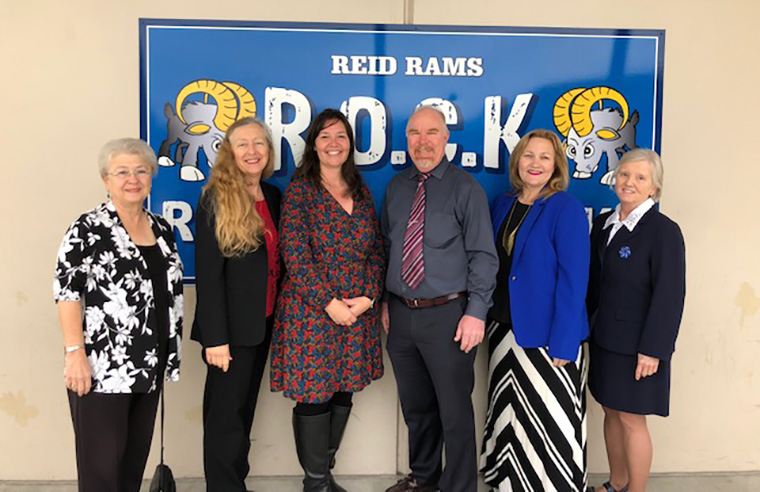 We absolutely loved reading student work displayed on the walls, showing how much they've learned on a wide variety of topics! From informational essays on penguins to polar bears, from Abe Lincoln to Martin Luther King, Jr., from bumble bees to student writing to the boy who cried wolf; from student writing about their goals for 2019 to personal narratives about a time students were so excited they wanted to cry; from opinion writing to report writing, from essays on Greek Mythology to newspaper articles about the Westward Movement; from stories about what bugs students to personal essays about themselves, it was very apparent that Reid Rams love learning!
It was exciting to have students read the writing they were working on; they had some great ideas on how to keep the earth green as they discussed the human impact on the earth. We enjoyed speaking with students about what they were doing with iReady and the research projects they were using iPads and computers for as they developed their reports on animals, states and missions. It was exciting to see how engaged students were in STEM lessons, whether it was creating pulleys and levers, making a balance with candy hearts, or discovering salt crystals.
The community is invited to attend Reid School's upcoming Open House to see first-hand how much Reid Rams have learned!